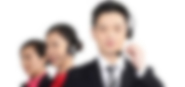 Changzhou hua hui plastic machinery co., LTD
Mobile:15351911555
Phone:0519-83201222
Fax:0519-83153678
Email:[email protected]
Address:Changzhou wujin district bull-running industrial park
Changzhou hua hui plastic machinery co., LTD. Is located in changzhou city, jiangsu province bull-running industrial park. Is a professional manufacture of various types of flaring machine, flaring die. Is a development, production of professional manufacturers for many years, has been in continuous efforts to provide customers advanced technology, high quality products and perfect after-sales service.
Changzhou wamu's aim: users wholeheartedly, integrity world.
The company make full use of its own technological advantage, on the basis of the product to do strongly does well, and the introduction of advanced technology, research and development equipment more advanced products. Company always strives for the survival by the quality, the scientific development, adhere to the user first, reputation first business policy, molded you my glory together.
Company's main products: flaring machine, plastic pipe belling machine, plastic belling machine, PVC belling machine, semi-automatic belling machine, automatic belling machine, rectangular belling machine, double pipe belling machine, flaring die.